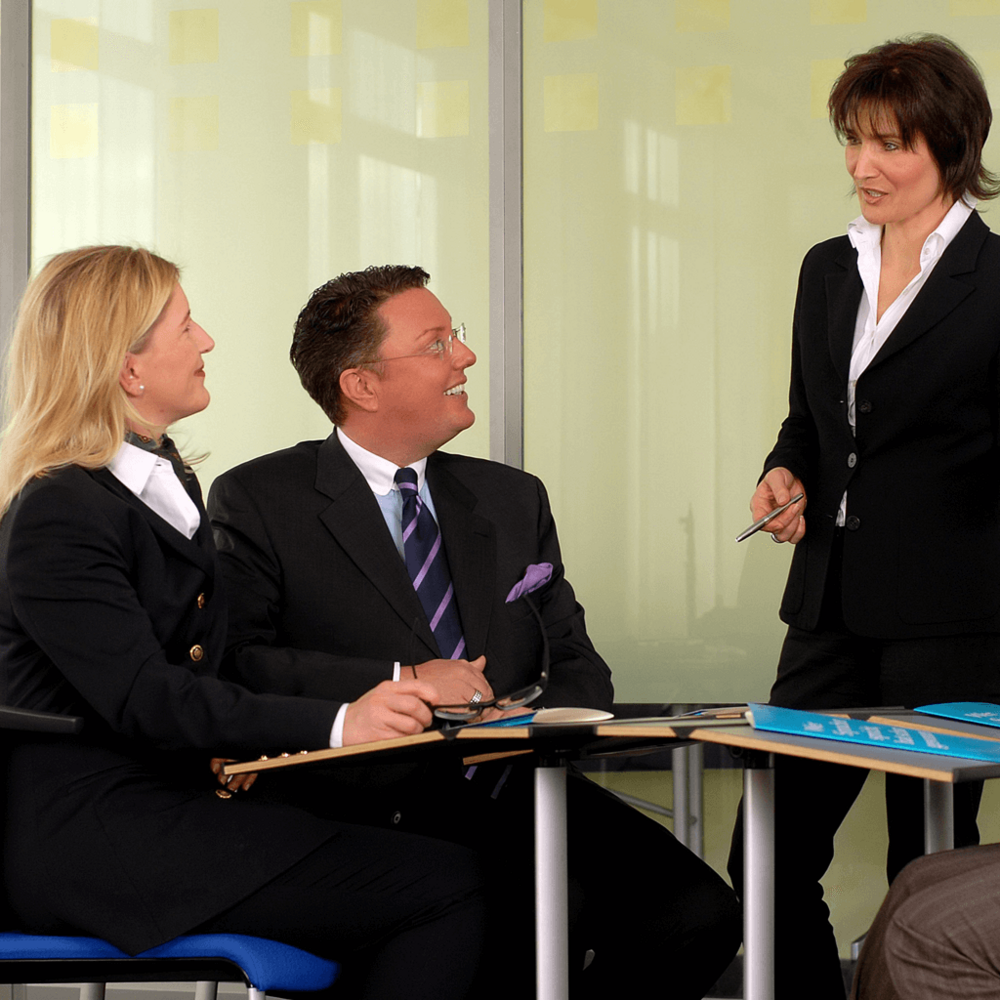 inlingua for business
inlingua Wiesbaden is the partner of many companies in the Rhine-Main area
inlingua Wiesbaden coordinates with many companies in the Rhine-Main area, for which we can either design customised language courses, or provide inhouse-classes in business English as well as many other languages.
We tailor our classes according to your needs:
You inform us what you have in mind, and we develop a requirement-based training concept which is tailored to the specific needs of your company in all its' facets.
Our client advisors offer you professional and personal consulting from the beginning. Together we analyse your situation and your particular requirements. Our framework is determined by your company culture, your HR planning strategy, and your internal resources.
Course format and training times are matched to your individual circumstances.
Learning objectives are regularly monitored and personal feedback given via standardised evaluations.
We offer measurable "return on investment."
Companies which operate nationwide benefit greatly from the extensive inlingua network. Your desired programmes as well as additional services can be agreed upon with inlingua, as part of a framework agreement.
All inlingua centers then adhere to this agreement, ensuring uniform service from all inlingua centers involved. This ensures that all your staff receive the same level of training.