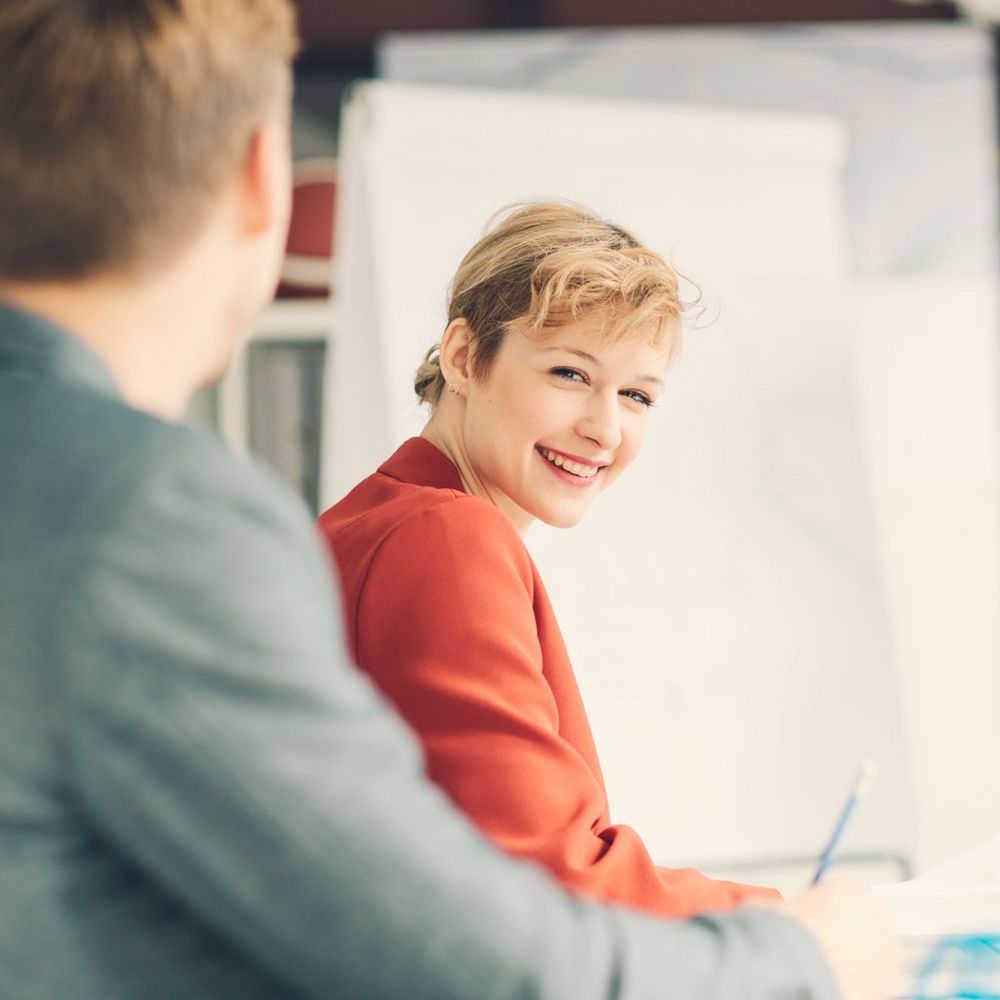 Business English Mini Groups
at inlingua Wiesbaden
This course is the right choice for you if you need specific skills for your work such as telephoning, negotiations, sales, business correspondence, presentations etc.
Choose from a wide range of available courses according to your personal language necessities, your current level of English knowledge and the goals you wish to achieve:
Das Training findet in Kleingruppen von 3 bis 5 Teilnehmern statt. Jedes Kursmodul umfasst 60 Unterrichtseinheiten.
Alle Kursmodule werden zu einheitlichen Startterminen angeboten. Bei der Anmeldung bearbeiten alle Teilnehmer einen Einstufungstest, der uns eine objektive Aussage über die bereits vorhandenen Vorkenntnisse liefert. Auf der Basis der Einstufungstests stellen wir homogene Trainingsgruppen zusammen.
Am Ende des Kurses erhalten alle Teilnehmer ein aussagekräftiges Teilnahmezertifikat. Auf den Stufen 2 und 3 besteht die Möglichkeit, an einer Prüfung der University of Cambridge teilzunehmen und ein weltweit anerkanntes Business English Certificate zu erwerben.
Vereinbaren Sie einen Termin mit einem unserer Berater.
Gerne informieren wir Sie ausführlich und ermitteln kostenlos Ihre Vorkenntnisse.
Course dates Business English in Mini Groups
There is a one-time registration fee of € 30.00 and course materials cost between € 49.00 and € 69.00, depending on the module selected.
If you do not have any previous knowledge of the English language, but you would like to sign up to one of the courses listed, please contact us by phone or using the contact form.
Please note that no binding agreements can be concluded through this website.
If you already have some knowledge of German, please arrange an appointment with one of our advisors. We will gladly access the level of the abilities you already possess, We would gladly determine the level of any language skills you already possess, free of charge, and give you detailed information on the evening courses that are suitable for you. You can also do the English online placement test of course online for free and without obligation.
We look foward to seeing you!