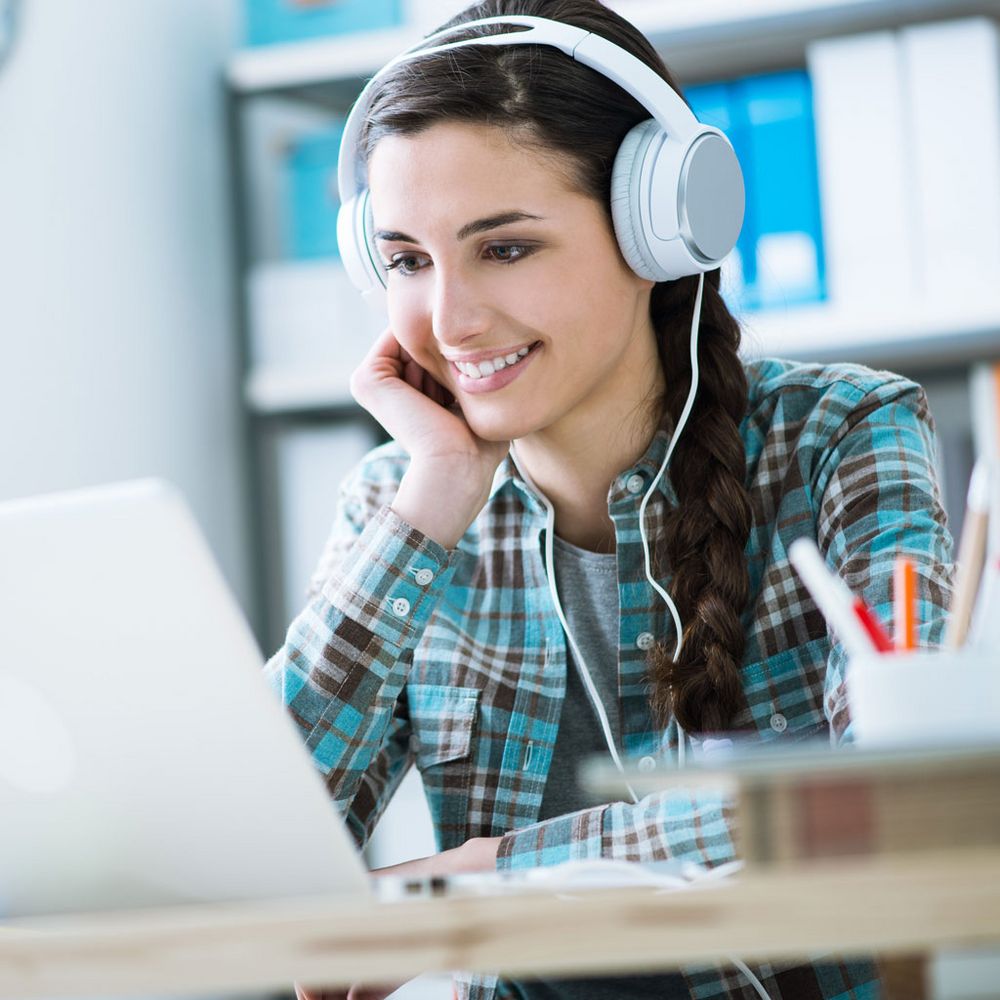 my.lab - inlingua Online Learning
The professional online learning platform
my.lab, the professional online learning platform operated by inlingua, combines the advantages of being in a lesson and learning on a computer. my.lab helps you to achieve your language learning objectives even more efficiently.
my.lab has been designed with the user in mind and allows you to learn at any time and anywhere.
After my.lab booking you receive your personal password and have access to your personal learning platform at any time and anywhere.
What is my.lab?
It has more than 8,000 exercises to help you efficiently achieve your personal language learning objectives - and it does this 24/7, every day of the week, and at any location that has internet access.
my.lab enables you to stay on track with your language learning even if you are absent from your course, on a business trip, in a hotel or at the weekend.
And what's so special about it? The teacher can suggest an individual learning path for each student that is precisely tailored to the previous language skill profile. For companies or departments we can develop specialised programmes that are matched to the remit and bring the staff up to speed for their specific professional demands.
Who is my.lab Aimed at?
my.lab ideally augments one-to-one, group or company training.
For all those who enjoy e-learning.
For all those who would like to do additional exercises from the comfort of their own home.
For all those who cannot regularly attend their courses.
For all those who want to continue their study on business trips or on holiday.
For all those who are looking for an inexpensive, but effective supplement to their language lessons.
What Can I Find on my.lab?
my.lab offers various learning zones.
A "workbook" with a vast range of exercises, individually tailored to your level.
A "grammar book", containing explanations and exercises on all grammatical structures and constituting an ideal reference.
Exercises on expressions and listening comprehension, including stories, a collection of phrases and different language recordings.
Numerous vocabulary exercises to help build up vocabulary, either colloquial or business related.
A messaging system to communicate with the online teacher or fellow students.
A monolingual dictionary that automatically saves words you have looked up. Exercises can be generated from these words as an aid to practising and learning vocabulary.
Click here to access my.lab